To Request an Interpreter, Please Click Here
Communication Access for All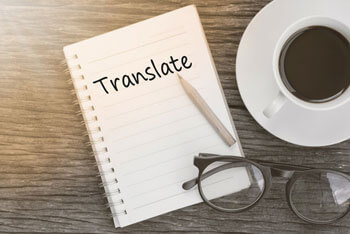 Since 1991, DSC has provided high quality interpreting services in order to address the communication needs for everyone in the community. DSC provides the following services: Interpreting (ASL and Spoken Languages), Speech-to-Text and Remote Video Interpreting.
ASL Interpreters
Interpreters are available 24/7 for in person and video remote interpreting*
Languages provided: American Sign Language and over 40 Foreign Languages (including, but not limited to, Spanish, Somali, Napoli, and Arabic)
Service settings: Educational, Legal, Medical, Business and more
Other interpreting services: Mental Health, DeafBlind, Oral Interpreting/Transliterating, and Deaf/Hearing Team
*DSC's ASL interpreters are required to follow the RID Code of Ethics
Spoken Languages
DSC also offers interpreters to non-English speakers as well. Languages we offer include the following but not limited to: Spanish, Somali, Arabic, Nepali and many others. Contact us today to be matched with one of our friendly staff members.
Speech-to-Text
Real-time computer-aided captioning system used as a support service for Deaf and Hard of Hearing individuals.
Trained captionists utilize specialized C-Print® software to type a spoken message that is simultaneously transmitted to a second laptop or mobile device for the consumer to view.
Notes may then be e-mailed to the consumer for review. This service can be offered on-site or remotely.
For more information about Speech-to-Text or to request services, please contact interpreting@dsc.org.
Video Remoting Interpreting
Real-time communication between deaf and hard of hearing persons and hearing people using an interpreter to facilitate communication through videophone or another videocam supported by internet connection.
VRI is the perfect solution for situations where a live interpreter cannot be available immediately such as school meetings, medical and hospital
Video interpreting offered in all languages
On-demand access
Qualified, tested and monitored interpreters with industry-specific training
High quality video and audio capabilities
To ensure proper services, we ask that you DO NOT leave requests or cancellations on the voice mail system.