Upcoming Events
Check this page for all of DSC's upcoming events. Don't forget to put them in your calendar!
Upcoming Events
Be sure to put them on your calendar!
Details of each of these events are posted on our calendar of events!
---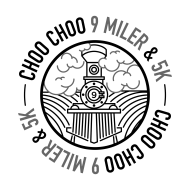 CHOO CHOO 9 MILER & 5K
Sunday, April 8, 2018
Do you like to run? Do you have friends that like to run? Maybe you don't run at all, but just want to support a worthy cause? Then the Choo Choo 9 Miler and 5K is for you!
This event supports OYO Camp and is one of the most popular races of the year! Whether you are running through the beautiful streets of Westerville or sponsoring a team as a Cabin Crew Leader from the comfort of home, the Choo Choo 9 Miler and 5K is fun for everyone! Please visit the link below to register today!